The first ever residential project in Qatar with interiors by Elie Saab, in Qetaifan Island North.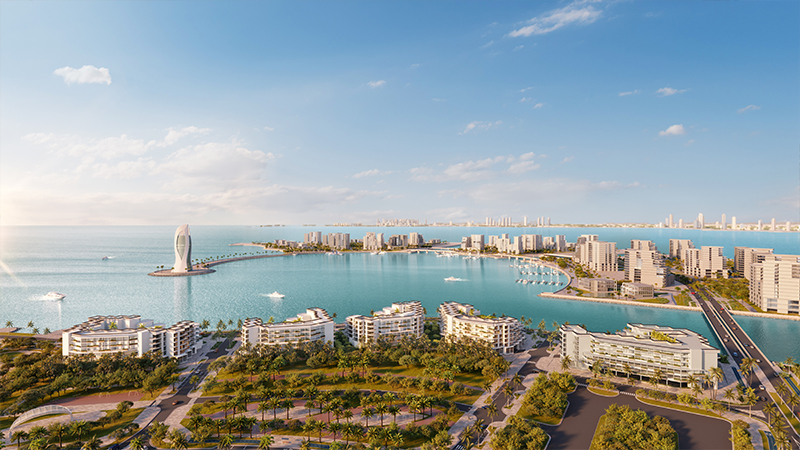 Paradise by The Shore
A lifetime of golden sunsets awaits you at Les Vagues by Elie Saab. Situated in Qetaifan Island North, a place of unimaginable beauty, is paradise on earth for Haute Couture living. Where opulent sea-front residences are nestled alongside luxurious beach resorts, private beaches, clubhouses, world-class boating facilities, boutique shopping experiences, a water park, and a living garden.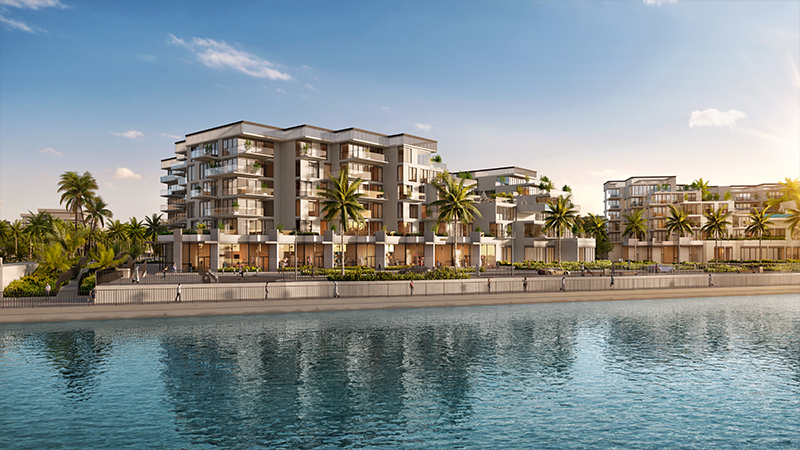 Wonder on the Waterfront
Qetaifan Island North shoreline is a haven of grand shores, infinite horizons and sumptuous seafront living, Les Vagues gently rises out of the sands with clean and contemporary lines, which are softened by carefully selected palms and tropical foliage. An ode to luxury island life, featuring 59 opulent sea-front residences of one, two and three-bedroom apartments with a variety of majestic balconies and terraces.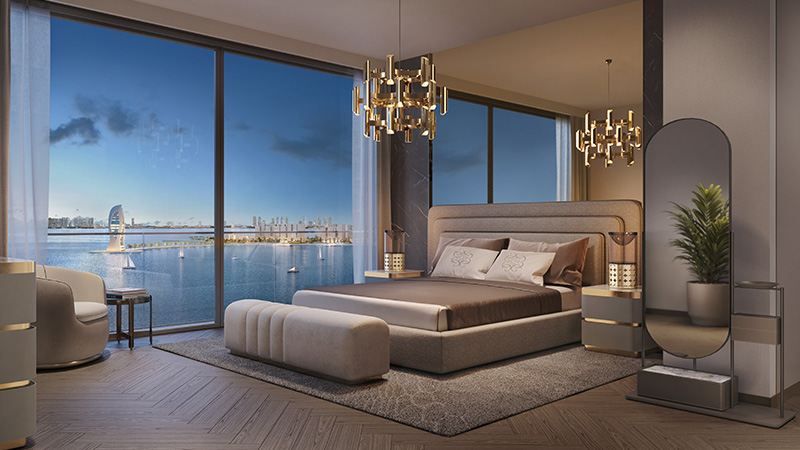 Interiors by Elie Saab
As you'd expect from an Elie Saab creation, the interiors at Les Vagues offer a spectacular grace where shapes and colors blend harmoniously. Shades of creams and grey, metals with shiny finishes, bronze, marble and noble stones, are considered with a level of exquisite craftsmanship rarely seen. One that leaves a lasting impression of refined elegance, one that could only come from the world's leading designer of Haute Couture.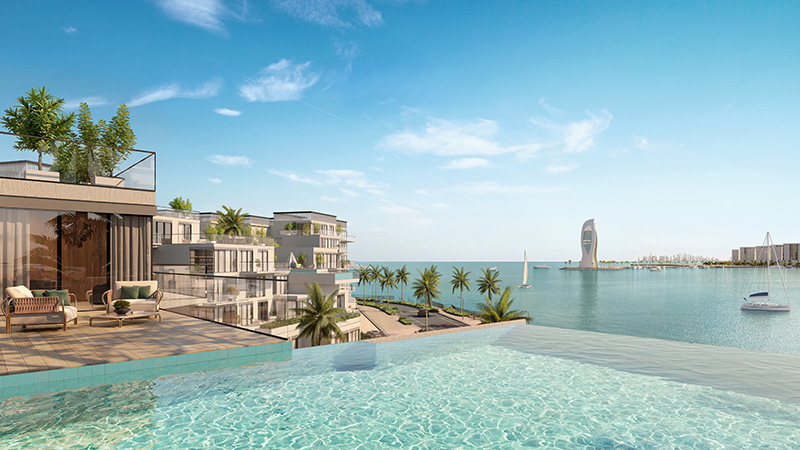 The Waves at Your Windows
Floor-to-ceiling windows let the ocean vista flood in – a jaw-dropping, expansive panorama that will leave even the most hardened of visitors speechless. And it is all yours, because clever architecture means your view is uninterrupted and unshared.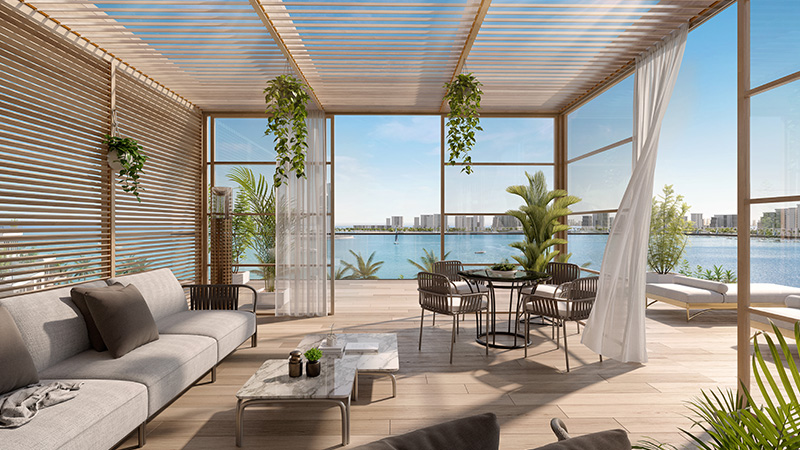 The Winter Garden
One of the most important features of Les Vagues by Elie Saab is the Winter Garden. Open it up during beautiful weather, where you can bask in the sunlight and breathtaking views. And when it gets too warm, turn it into a cool gazebo through state-of-the-art glass blinds, where you can enjoy the hot months in your very own cool terrace.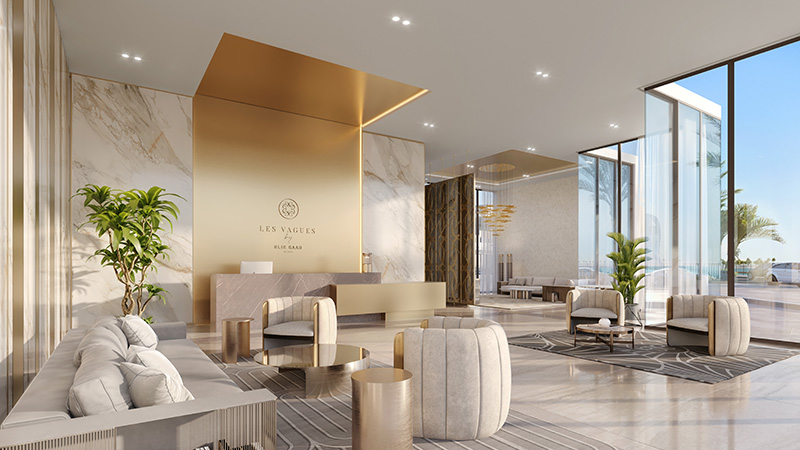 Tailored Amenities
Much like the bespoke creations of Elie Saab, the amenities at Les Vagues are tailored to your individual needs. You'll be welcomed with a la carte concierge services as well as:
• State of the art fitness center
• Infinity swimming pool
• Landscaped community courtyard with sea views
• 24hrs reception desk
• 4 passenger elevators, inclusive of a service elevator to all floors
• Public areas furniture designed and selected by Elie Saab
• Luxury retail
• Parking for all units