In a global first, Pagani's essence takes the shape of a living space in the heart of Dubai.

Located in J One Tower B.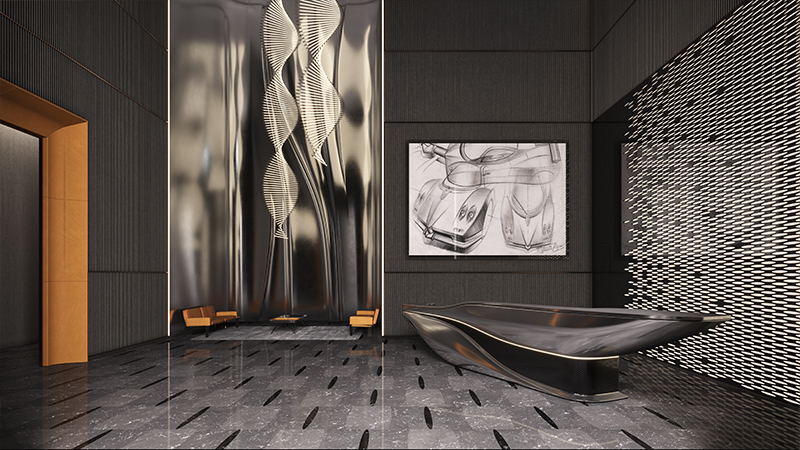 LIVING ABOVE LUXURY
Dar Al Arkan Pagani Tower is a residential building in Downtown Dubai featuring interiors designed by Pagani. Every detail is crafted to obsession, every material is of finest quality, every line is designed with taste and harmony, resulting in the unique experience of inhabiting a masterpiece. A true homage to Leonardo DaVinci, the ultimate source of inspiration of super automaker Horacio Pagani.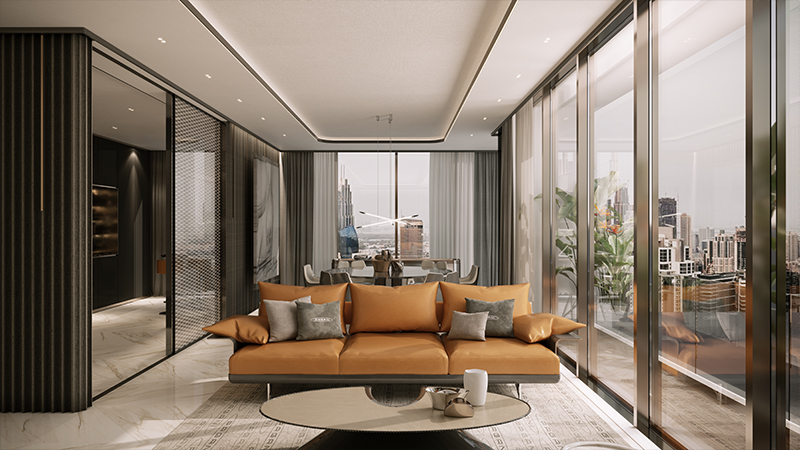 LOCATED AT THE CORE OF CONTEMPORARY
Located in J One Tower B, directly by the Dubai Canal, Dar Al Arkan Pagani Tower overlooks Burj Khalifa, the world's tallest building and is a stone throw away from Marasi Business Bay. A prime location filled with a unique mix of aesthetic residential and commercial towers, attracting the most affluent people from around the world, the area is home to the most prominent operas, exhibitions, fashion shows, and art galleries.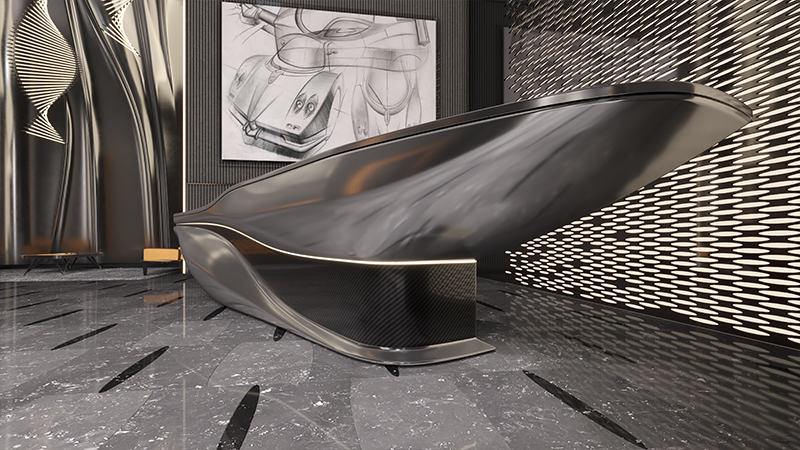 A TOWER THAT DEFIES THE NORMS
The avantgarde design concept is brought to life through an instability of lines, a strong uneven approach, transparency, and hidden balances. At the top rests one of the most incredible geometric spheres, seemingly defying gravity. The tower is a true geometric symphony of perfection, comprised of 3 basement levels, a ground floor, and, 19 floors of residential masterpieces.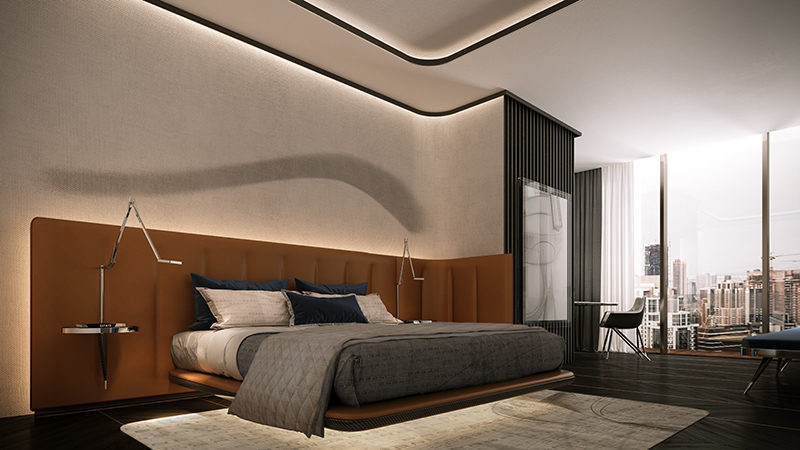 NEW STANDARDS FOR HUMAN LIVING
The magnificent residences set new standards for human living. The expansive 2- to 4- bedroom marble homes are designed with private outdoor spaces, open flowing light-filled interiors, and panoramic views of the canal and Downtown Dubai. Arrive at your doorstep in a luxurious elevator dedicated to residents and guests only, then make yourself at home with advanced technology that respond to your every desire.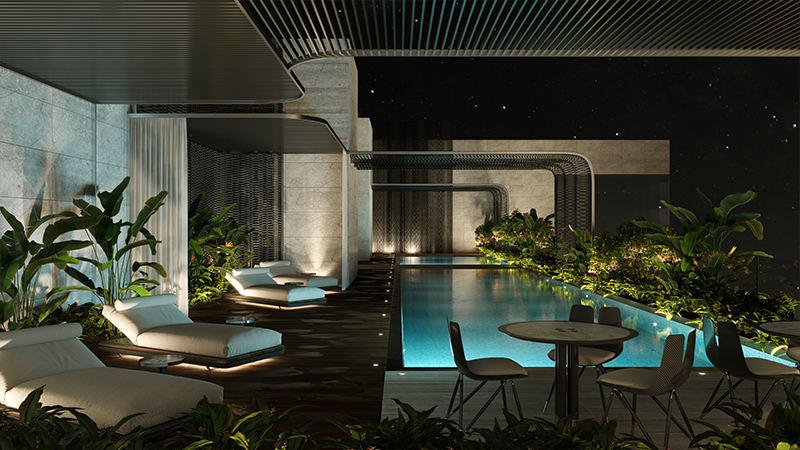 A REALM OF CREATURE COMFORTS
From the moment you walk in, you are plunged in a masterpiece made of stainless steel, carbon fibers, lush leather, and kinetic chandeliers. Discover the pool area at the top of the tower, a modern gym with the newest equipment and plenty of space to exercise, and the separate sauna and steam rooms for men and women. And lastly, call up our highly professional team, available 24/7 to help you with housekeeping, arranging dinner plans, or even making all the reservations you need.