Atop the cliffs is a place of wonder overlooking the shores of Muscat. Aida, an ode to the sea.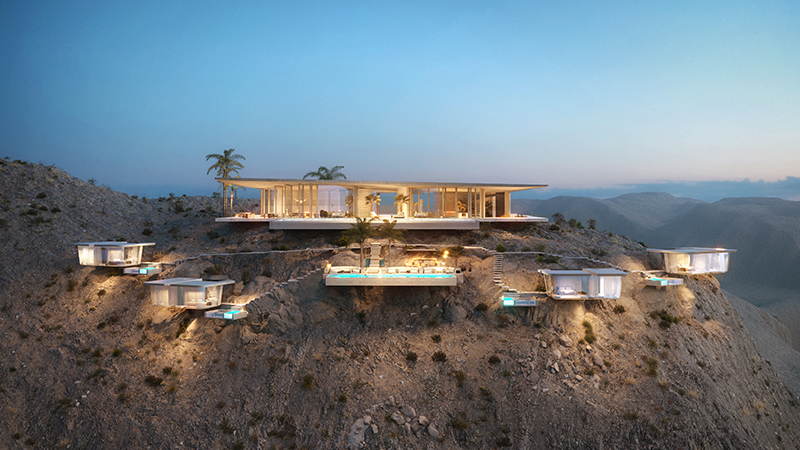 Overlooking the World
Nestled in the hilltops 100m above the shores of Muscat is Aida. A place where the cliffs cradle you to sleep, the waters inspire your next adventure and the views leave you breathless. Immerse yourself in a charming a mixed-use development project comprised of enchanting residences, amenities and outdoor landscapes. All submersed by the shores of Muscat.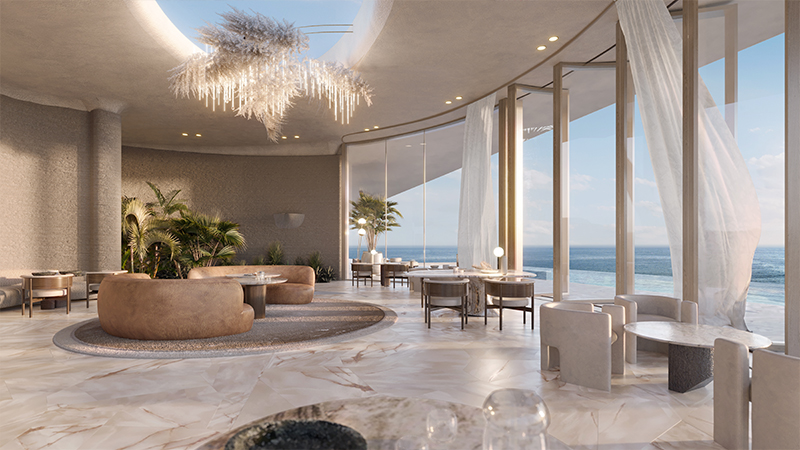 A realm of conveniences
Only 20 minutes away from Downtown Muscat is paradise. A place where the earthy atmosphere envelops 3,500 residential units of medium sized villas, townhouses and low-rise apartments. A place where two charming hotels, a plaza filled with cafes and restaurants, a promenade gated on either side with luxurious retail and premium wellness centers, gyms, pools and a gorgeous outdoor landscape await. A place where all the noise is quietened, and your ideas compose a beautiful symphony.
Hanging Suites
Nestled in the rocks of the cliffs is your very own personal paradise. The Hanging Suites are Aida's hidden pearl. Step into a picturesque getaway where a private pool welcomes you, and across the way is your very own floating bedroom and en-suite bathroom with floor-to-ceiling windows floating over the shores of Muscat.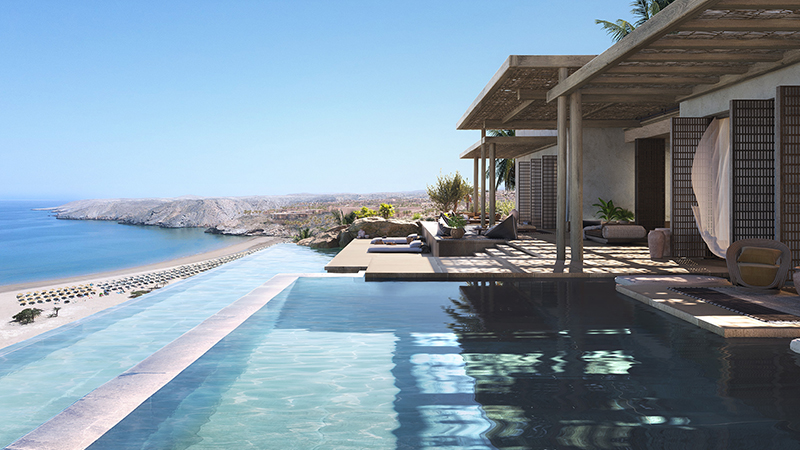 Amid a sea of inspiration is your Villa
In between the cliffs, where nature is left undisturbed, are the nature-bound villas. Each interconnected through winding pathways, each obsessively private. The villas are built to ensure absolute piece of mind and a continuous waterfall of inspiration, surrounded by the cliffs and mountains of Muscat.