Always one step ahead. Dar Al Arkan has introduced technology into each of its projects, making home automation, real estate digital portals and 3D concrete printing apart of the norm. All with the objective to ensure the highest quality construction, living experience, and more importantly, return on investment.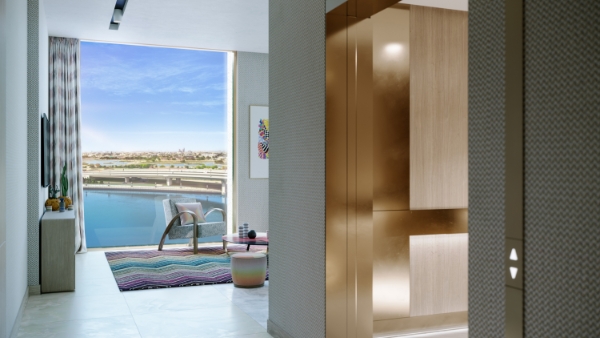 Interior Furnishings
In collaboration with COBOD, a global leader in modular 3D construction printers, Dar Al Arkan will be the first in the Kingdom and the region to introduce the 3D Concrete Printer (3DCP) into the real estate market. 3DCP is a future forward printer that is capable of printing large scale residential units and it will be operated solely by a team of 100% Saudi Arabian professionals. Through 3DCP, not only will the real estate market be transformed through increased efficiency, quality and growth, but also, it will empower national talent. Resulting in a better quality of life for everyone in the Kingdom.