Dar Al Arkan, the largest real estate developer in Saudi Arabia, and the iconic fashion brand Versace, come together to bring you the first ever villas in the world with interiors by Versace.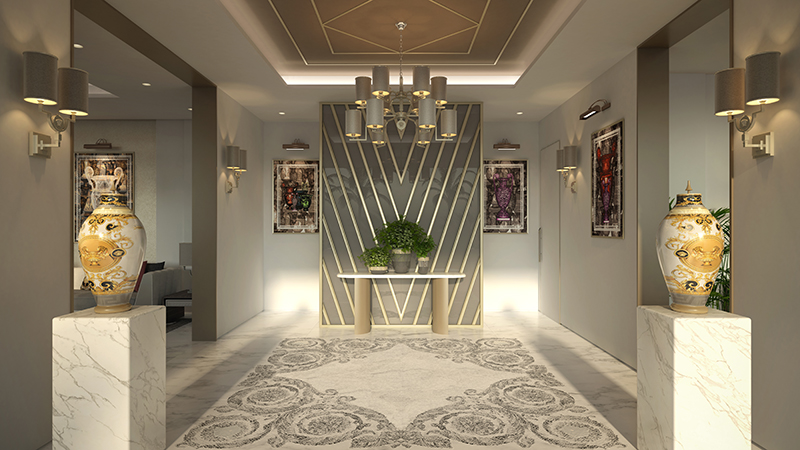 Upside Living Concept
Only 12 villas, each an architectural masterpiece emanating Versace living inside and out, located in the heart of the most premium communities in Riyadh, Shams Ar Riyadh.
The Versace Villas completely disrupt of the conventional way of living; each villa has its hosting area is on the first floor, its family area is on the ground floor and both floors are connected with a cascading waterfall.
The villas have smart home automation, and every floor-to-ceiling window uncovers panoramic views of Wadi Hanifa. This is the Upside Living concept, an exclusive lifestyle only for the few.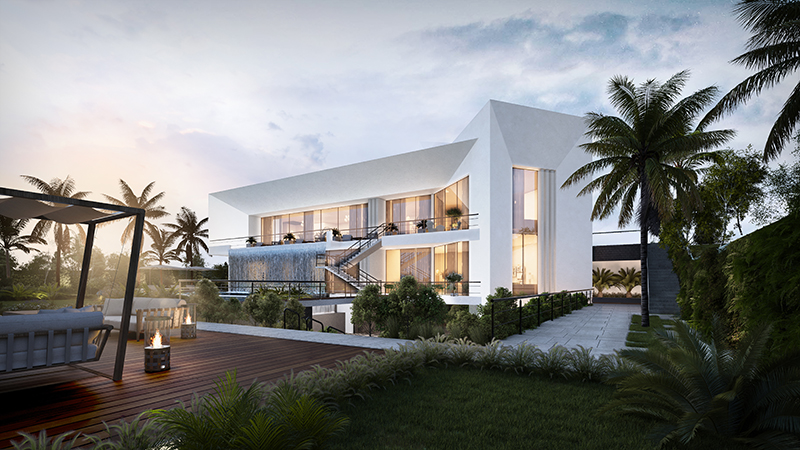 Location
The villas sit within the vibrant King Khalid Road in Shams Ar Riyadh.
The ideal location for easy access to the capital's prime lifestyle destinations, renowned educational institutions and top attractions.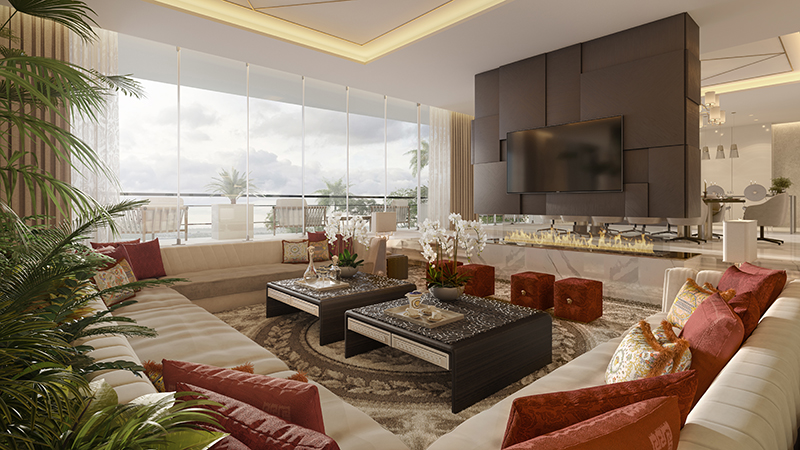 Life in Shams Ar Riyadh
Spanning 5 million square meters, Shams Ar Riyadh is a unique 'city-within-a-city' and the first of its kind in the Kingdom of Saudi Arabia. Equipped with world-class amenities, a grand mosque, a luxury mall and a promenade, Shams Ar Riyadh is truly a modern and sophisticated community that raises the benchmark for luxury living in the capital.