Parisiana is located in the lively downtown area in Riyadh, Saudi Arabia, spanning a total area of 1.2 million square meters and a built-up area of 816,000 square meters.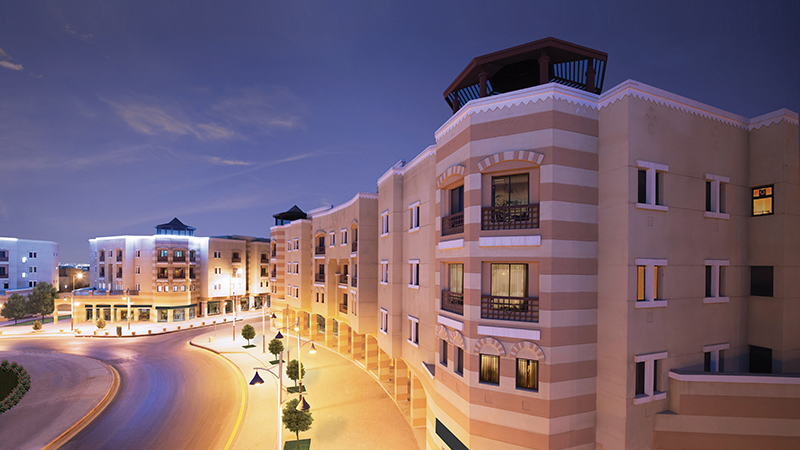 OVERVIEW
Parisiana is comprised of 2,797 apartments, 254 villas, and about 25,000 square meters of office spaces, all overlooking the main streets of the project. Additionally, it contains 63,000 square meters of retail space on Parisiana Boulevard. Strategically located in the Al Suwaidi district, bordering Wadi Hanifa and King Fahd Road to the east, Parisiana enjoys access to Riyadh's prime lifestyle destinations, such as Qasr Mall. The project also includes government offices, administrative buildings, a public park, schools, and mosques.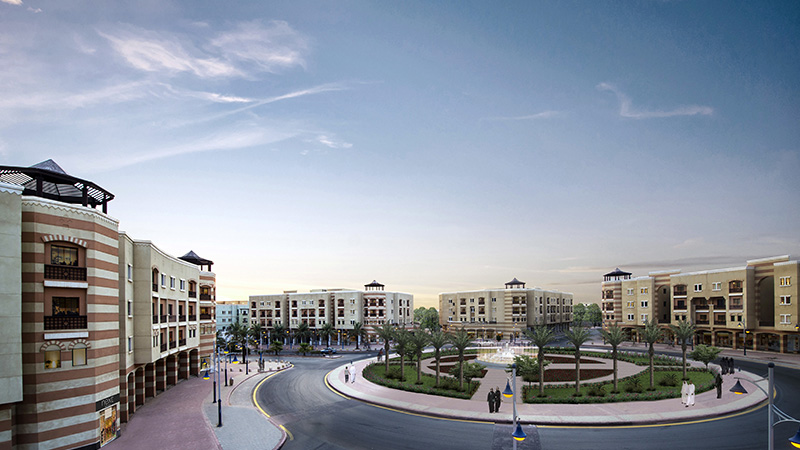 FACILITIES AT PARISIANA
Commercial Housing:
43 Buildings with 1,318 residential apartments and floors dedicated to commercial area
Residential Buildings:
87 Buildings with 1,479 residential apartments
Residential Villas:
254 Villas
Administrative Office Building:
A total area of 25,000 sqm
Mosques:
Six mosques
Schools:
Four schools
Shopping Centers:
Parisiana Boulevard and Qasr Mall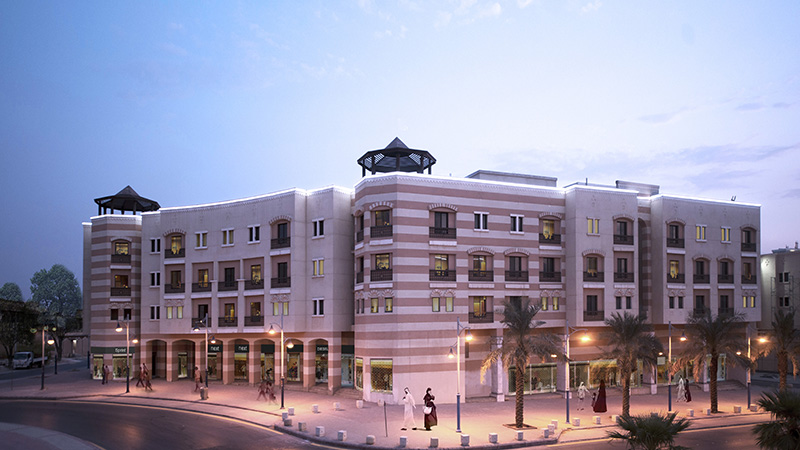 AL SUWAIDI PARK
Dar Al Arkan developed Al Suwaidi Park in the heart of the Parisiana Riyadh project, on an area of approximately 155,000 square meters. The park has two segments; the Family Park, occupying about 60% of the area, and the Youth Park, occupying 30% of Al Suwaidi Park. The Family Park is located at a higher level and includes amenities such as restaurants, a pool area, a beautiful fountain that breaks into water tables, walkways, a Masjid, and parking lots for about 150 cars.