Wed, 06 Mar 2019
Five Reasons to Love Parisiana Living Spaces in Riyadh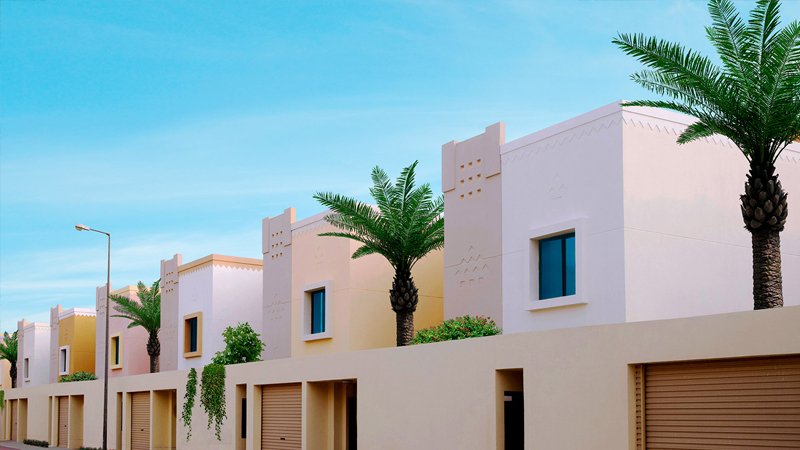 Strategically located near slightly southbound from downtown Riyadh in the Al Qasr area, Parisiana Riyadh is a fully integrated community that presents a luxurious, communal lifestyle to its residents. Among many, there are five reasons why Dar Al Arkan guarantees you would love to own a property at Parisiana Riyadh.
1- A multi-purpose community that helps residents live and relax
With public facilities on more than 53% of its total area, Parisiana Riyadh's is thoughtfully designed to accommodate the needs of all kinds of residents – the sporty, the relaxed, the outgoing and the family-oriented. With a Family Park and a Youth Park that forms a part of Al Suwaidi Park, there is something for every age to enjoy at this unique residential compound in Riyadh.
2- Live a family friendly communal lifestyle
Enjoy an enhanced lifestyle with a warm communal feel without traveling miles away. With six mosques, four schools, and two shopping centers – Parisiana Boulevard and Al Qasr Mall, residents can find all they are looking for within a comprehensive, well resourced, and warm community.
3- Everybody can find a suitable property at Parisiana Riyadh
Spanning a total area of 816 thousand square meters and a built-up area of 1.2 million square meters, there is a wide variety of residential buildings and villas, as well as commercial housing, to suit every homebuyer – whether looking for a high-yield investment property or a new family accommodation in Riyadh. Two- to four-bedroom apartments can be owned at Parisiana South and Parisiana Residence, while you can own a spacious four-bedroom villa at Parisiana Living – a unique, exceptionally designed villa community.
4- A great location
The Kingdom's largest cultural, sports and entertainment city, and the first of its kind globally – Al Qidiya, is within only 30 minutes from Parisiana Living. This allows Parisiana residents an additional privilege of being within close proximity to this cultural and entertainment hub, and only 20 minutes away from downtown Riyadh.
5- Easy access to Riyadh's prime destinations
Bordered by Wadi Hanifa and King Fahd Road to the east, Parisiana Riyadh enjoys privileged access to Riyadh's prime lifestyle destinations and attractions, where you can enjoy easy access to the heart of the city, or a beautiful nature hike along the Wadi.
Whether you are a first-time homebuyer or a property investor, get in touch with Dar Al Arkan's online representatives anytime for advice about purchasing a property in Riyadh. Alternatively, you can check out the latest real estate offers online and shop at our e-sales centre, and stay up to date with our Social Media channels in Instagram, Facebook and Twitter.