Introducing the first ever villas with interiors by Roberto Cavalli. Exquisite designs reflect the height of Italian fashion offering unprecedented levels of luxury living for the elite with the first fully automated homes in the Kingdom of Saudi Arabia.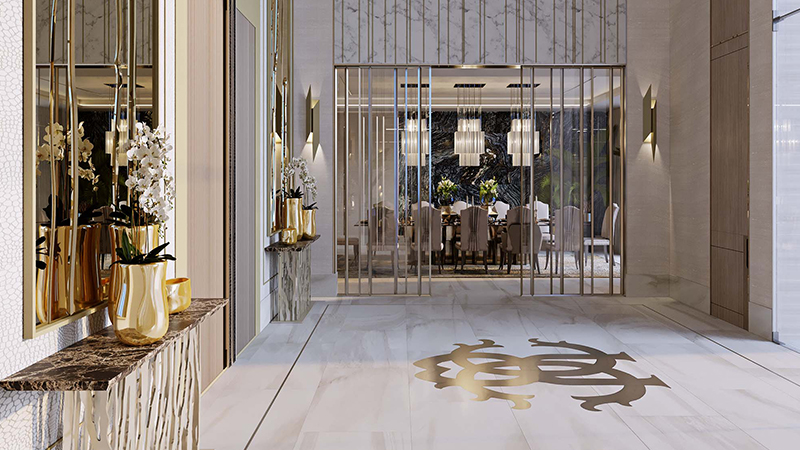 Splendid living space
Italian craftsmanship, the finest materials and outstanding design details are the hallmarks of Roberto Cavalli interiors. Evident in every room, no luxury has been spared in the homes that bear the signature of the Italian fashion maestro.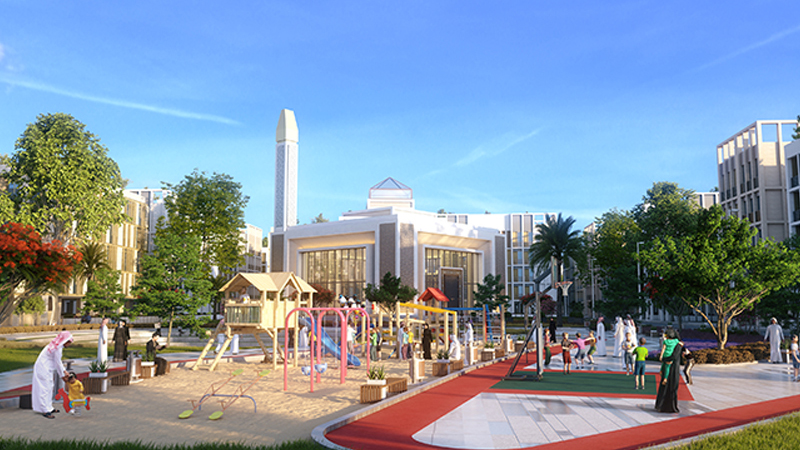 Panoramic Views
Floor to ceiling glass walls allow the natural light to flood into every space while highlighting the captivating views beyond.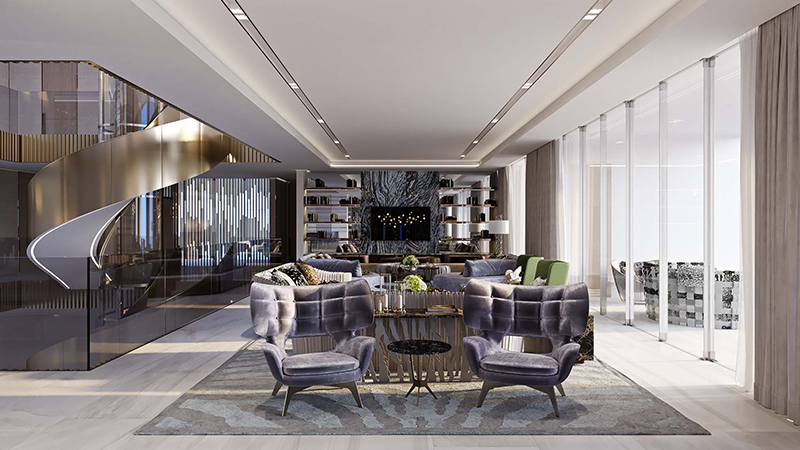 Full Home Automation Technology
The villas by Roberto Cavalli offer the first fully automated homes in the Kingdom for a more efficient and sustainable-lifestyle. Features include lighting that detects real-time occupancy, motion sensors and a smart kitchen appliances. Security includes video entry with voice recognition and smart door locks while energy consumption is measured by interactive digital metering.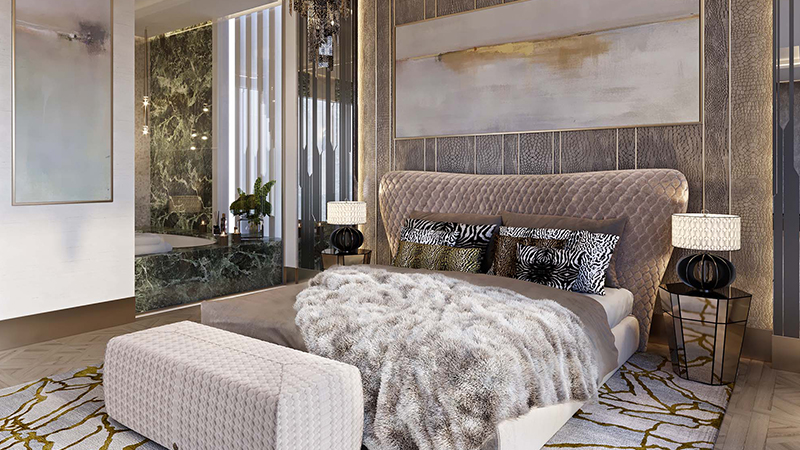 An unrivalled location
Roberto Cavalli villas are situated in the stunning Shams Ar Riyadh, an outstanding residential project in the Kingdom's capital. The idyllic environment includes world-class shopping, dining, entertainment and cultural activities as well as beautifully-landscaped gardens and park areas offering peace tranquility away from the city bustle.